Plent International - For a health Lifestyle




What should we actually say about this? Bragg is the most special apple cider vinegar available. And where can you buy these better than at the main sales point in the BeNeLux. Already more than 15,000 satisfied customers went before you and bought the Braggs with us and made use of the best prices, the discount advantages, the fastest and best service. Bragg Apple Vinegar is always available from stock and will be shipped the same day so you will have it in the house almost every day.

Environment and health conscious Non-Food products
Health and healthy living does not stop with the inner man. Healthy living also consciously reflects on the other products that we use in our daily routine. That is why we also have a range of cleaning products that are much less damaging to the environment than the average products that are available in the local supermarket. We sell cleaning products from Lilly's, Dr. Bronner's and Urtekram.
The range includes natural and responsible Dishwashing detergents, All-purpose cleaner, Detergent and fabric softener, Hand soap, degreaser and descaler, toilet cleaner, floor cleaner

Our own flagship. Plent products are developed together with an internationally renowned nutritional specialist. He works on commission and together with the very best companies in the food and supplements industry. The PLENT products are the result of this. He collects the best ingredients and products he encounters during his work and quests and we bring this together with a lot of pride to the market under our own label. The result is a product line with very beautiful products of a high quality and because we buy directly at the source we can also offer very sharp prices. We started with the Plent Colostrum, a product that has no competitors in price and clarity. The quality of Surthrival but for a much more advantageous price. In addition to the colostrum, we will soon be offering a Biological Rice protein, organic Pea Protein and a Curcuma with Black Pepper Supplement.

Big Food, for years a big name among the big small users or the small big user. Big Food is known for their small bulk packaging. Small Bulk packaging is packaging of the most popular (superfood) products, but a bit larger than you are used to at other brands. At Big Food you do not buy the small and relatively expensive packages of 50, 100 or 200 grams but the advantageous larger packages of 350, 500 or even 1kg packaging. Big Food does not make any concessions to the quality but to the price. The highest (organic) quality of products such as cocoa powder, Camu Camu powder, Whey Protein powder, Hemp protein powder, Pea protein, Chlorella and / or Spirulina Powder .. all in very competitively priced small bulk packaging. Why buy an expensive small package a few times if you can also buy the same or even better quality in one go at a very low price if you use it often. Big Food - Small Bulk - Big Deal

Current promotions and discount coupons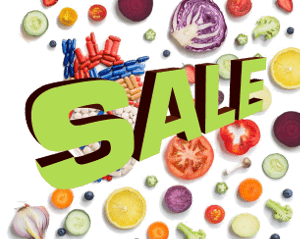 Every month you will find unbeatable offers for exclusive special price in our store! In our individual newsletter we regularly inform you about brand new products, current benefits and discounts up to 70%!

Discover now a lot of hot offers in our online SALE sale!

Become a wholesaler and reseller
Do you own a webshop, gym, PT-Studio or any other store in which our products fit please contact us (or login on our b2b page https://b2b.plent.nl)
We are for the BeNeLux distributor for the products of Third Wave Nutrition - Plantforce, Arthur Andrew Medical, Algomed Chlorella and the largest supplier of the widely acclaimed Bragg Apple Cider Vinegar (Bragg Apple Cider Vinegar)
One by one brands that stand head and shoulders of the rest.
In addition, we are extremely proud of our own brands Plent and The Big Food Company, brands that have no equals in terms of price / quality.